On Tuesday morning, 17 November, and on behalf of the RCNS, Gail Catherwood welcomed Heidy Van Dyk to our Zoom meeting to speak to us about issues in her portfolio as Director of the Social Services and Housing Department for Haldimand-Norfolk.
Heidy's message was that with a Covid layer now covering the already present crises in the County, they continue to do the good work needed to support those more unfortunate in the County. Necessarily, they have adopted altered procedures and distant approaches to service delivery. She gave updates on the challenges in Child Services, the multiple changes in Ontario Works and the issues being dealt with his Housing. Of particular note, would be the success (and continuing needs) associated with the Emergency Services (Housing, Meals) programs and the fact that throughout the pandemic, they have yet to experience their first case of Covid19.
Marjorie Dawson thanked Heidy for her update, noting the amazing work being done and the unbelievably positive results being achieved.
See the 'Read More ..." section for background information that resulted from an 98.9 myFM interview with Heidy in July this year.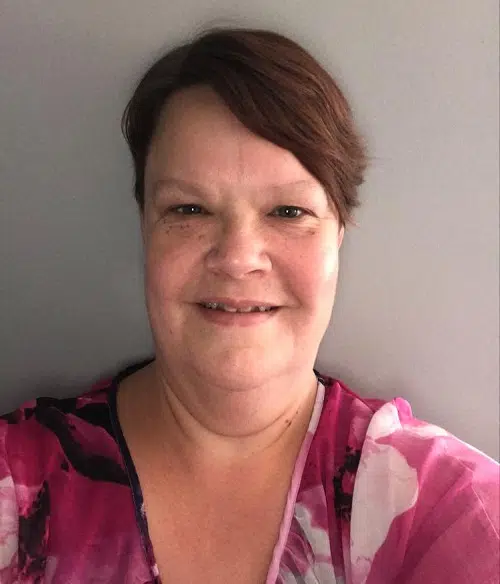 Heidy Van Dyk-Ellis grew up in a household that focused on making lives better for those in need.
Raised in Simcoe, she knew she wanted to continue this goal getting a Bachelor of Arts degree followed by studying in the Public Administration Program. Her love for the community drew her back to Norfolk and it wasn't long after that she took a job with Haldimand-Norfolk Women's Services in their Shelter Program where she stayed for 15 years. During these years she worked closely with women who experienced domestic violence and their children and she thrived at the opportunity to try her best to assist them in their time of need. This lead to a smooth transition in the county in the Social Services and Housing Department where she now sits as Director.
Under this role, she looks after Ontario Works, the homelessness situation in the two counties, and Children's Services as well. She pushes hard when she addresses the Board of Health and the provincial and federal agencies to ensure as many programs as possible are funded and that they are delivered to the absolute best of their ability. She says homelessness is a real issue in our region and affordable housing in our area comes with up to a 10-year waitlist depending on the location. Her job has been made even more difficult with COVID-19 with more people reaching out for assistance.
Van Dyk-Ellis says she feels privileged to have a position where her goal at the end of the day is to advocate for those who need it the most in our community and plans on delivering the best resources to those people for years to come.